The Vetro Team is a collection of highly-skilled glass artists and customer-service driven gallery personnel. Their passion for the art of glassblowing is what makes the working studio and gallery alive with energy and endless creativity.
---
David Gappa – Founder, Glassblower

A native Texan, born in Fort Hood and raised in Fort Worth, David Gappa discovered and embraced his love of art from a very early age, spending countless hours exploring his creative talents and honing his skills in numerous artistic mediums … painting, sculpting, sketching and drawing to name just a few. As a young adult, he spent over a year in Europe studying these various mediums of art and a significant amount of time in Murano, Italy with the glass artisans.
Gappa earned a Masters of Science in Architecture from the University of Texas at Arlington, graduating Salutatorian of his class. During his studies at UT, he embarked on his passion for glassblowing while assisting with the founding of the university's glassblowing program and participating in the glassblowing elective for two years. Thus began his vision of opening Vetro Glassblowing Studio, which came to fruition in May of 1999. Since then, Gappa has continued learning through intense workshops, conventions, traveling artisans, private study, and directly from the masters themselves including Martin Janecky, Ross Richmond, Afro Celotto of Italy, and Kenji Ito of Japan. It is through his continuous studies, the building of relationships with artists, the exploration of design, the growth and development of his team, the creation of his art, and the presentation of that art to the public that Gappa strives to serve others. It seems that the closer he comes to achieving this calling, the more there is to accomplish.
---
Shannon Shumate – Event and Custom Art Glass Manager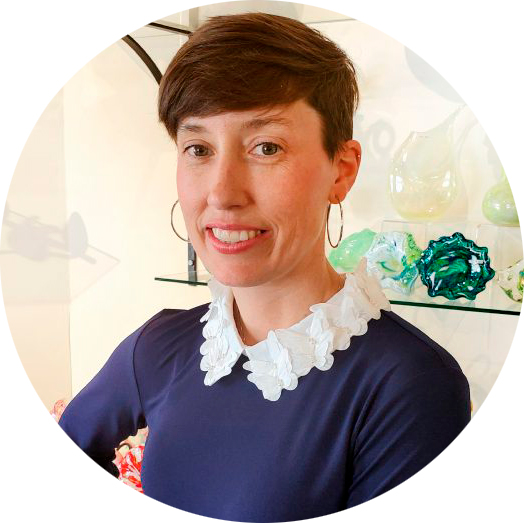 Shannon is the ray of sunshine that warms the heart of every person who walks through the doors of Vetro's gallery. Everything she does and says carries with it a contagious enthusiasm. Shannon joined the Vetro team in 2005 bringing with her a Bachelors of Fine Arts with an emphasis in sculpture. That, combined with her past retail experience and natural desire to devote 110% of herself to every person she meets, results in exceptional customer service and satisfaction.
Lindsey Barker – Marketing Director and Gallery Manager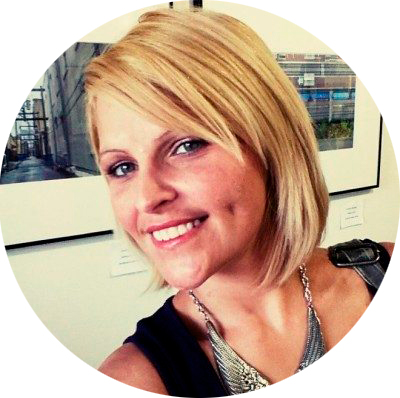 Lindsey is a creative existent artist at heart! Lindsey has held the Gallery Manager & Marketing Director positions since 2015. Lindsey has continued to work as a Professional Photographer (lindseybarkerphotography.com) and Glass Artist along with her full-time career at Vetro. Her artwork has been defined as: "Fearless, Expanding, Emotional, and Storytelling"… Lindsey's current body of work represents her exploration of new colors, surfaces, heat, and imagery. These pieces express her interest in both properties of glass and photography and her relationship with the internal body. Graduating from the University of Texas at Arlington with degrees in Fine Art Photography & Fine Art Glass and Business Marketing she is the perfect fit for Vetro's Team!
Jorma Rahja – Shop Foreman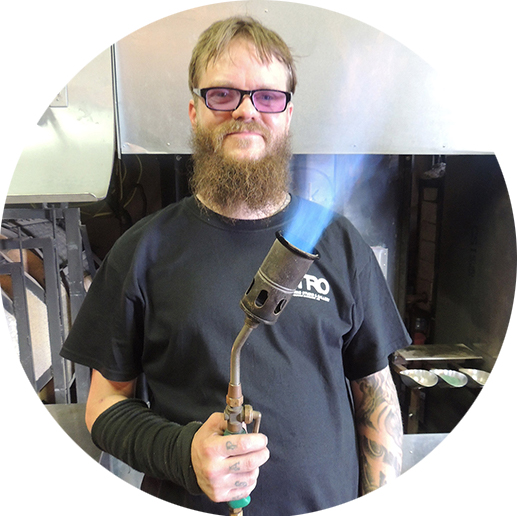 Jorma Rahja was born and raised in Northern Finland, where he served in the military and was able to earn a degree in ceramics. While obtaining his ceramics degree, Jorma was able to experiment in art glass where it captivated his heart. With the desire of learning more about glassblowing, Jorma then continued onward with his education and attended the International Glassblowing School in Orrefors, Sweden. Soon Jorma found himself traveling several countries and working in several studios all over the world. In 2012 Jorma moved to the United States where he worked as a freelance glassblower, as well as a studio manager for many different types of studios. In late 2018, Jorma received an offer to join the Vetro Glass Team and has relocated permanently to Grapevine Texas.
Mitch McCormack – Glassblower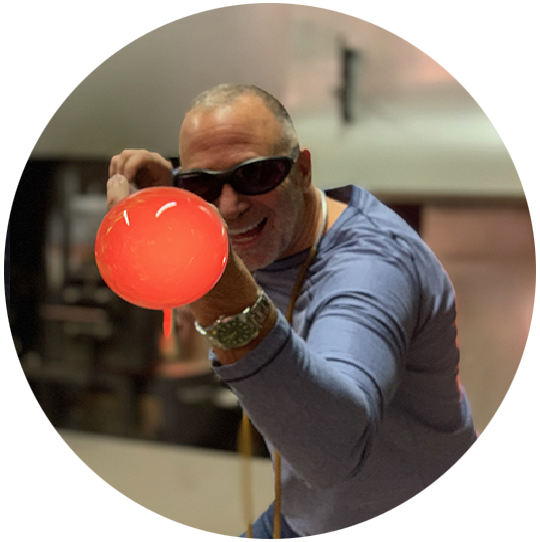 Amanda Goodwin – Gallery Assistant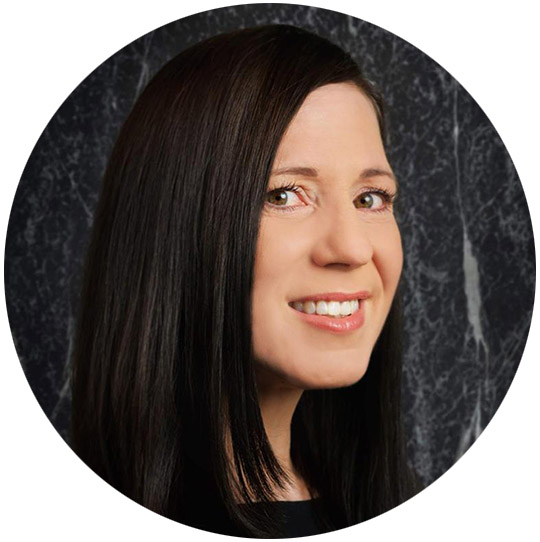 With a smile on her face, Amanda welcomes all who enter the gallery. Her helping hands, honest presence and knowledge of Vetro has her ready to assist in any situation. She joined the team in the fall of 2019 and she is currently pursuing her Degree Management. She served in the United States Army from 2012 – 2016. Her previous experience in management, event coordinating, clerical and emergency dispatch makes her a wonderful asset to our team.
Chavanne Perkins – Gallery Assistant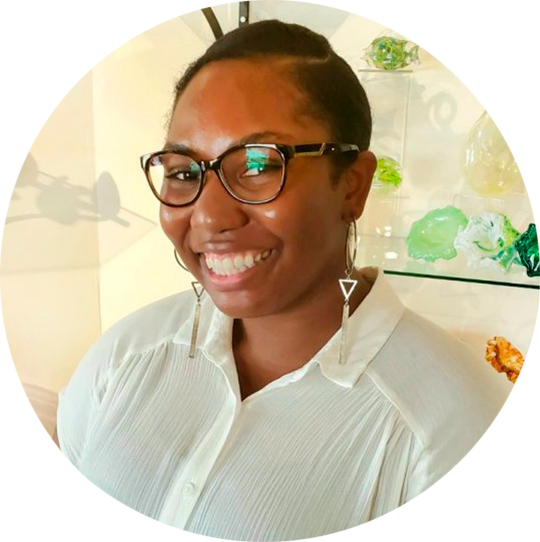 With a smile on her face, Chavanne welcomes all who enter the gallery. Her helping hands and genuine presence are ready to assist in any situation. She joined the team in the fall of 2018 and she is currently pursuing her Associates Degree in Art History at Brookhaven Community College. Her previous experience in retail makes her an indispensable asset. Being born and raised in Texas, it has imbedded unique and beautiful qualities in her that reflects through her passion for art and people.