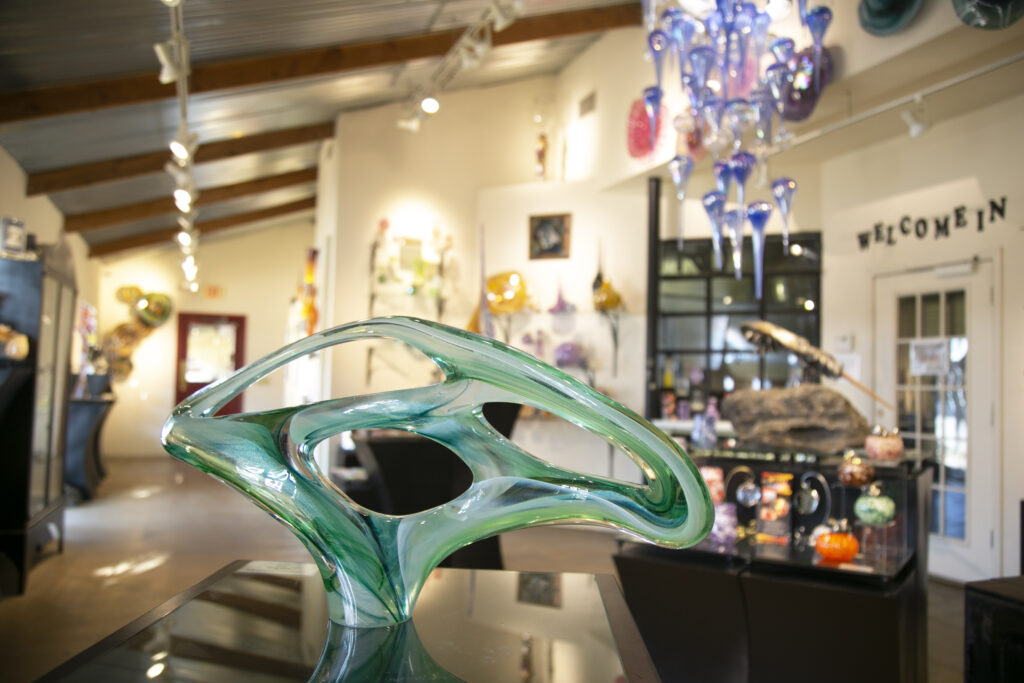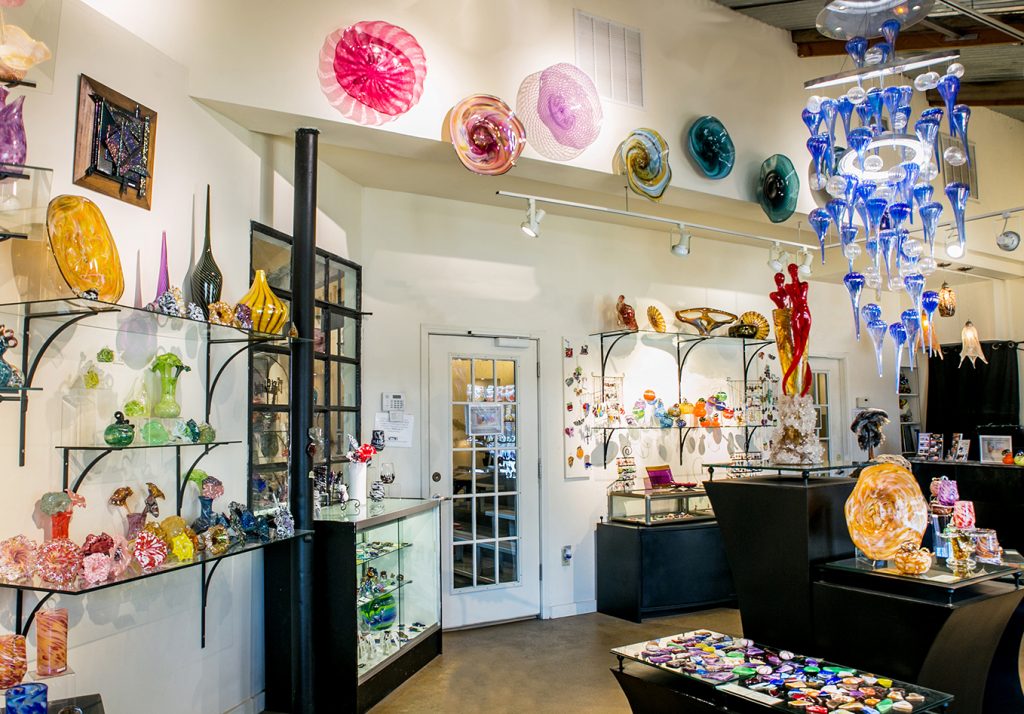 Looking for a gift of glass? Come by and peruse hundreds of glass objects ranging from small jewelry to stunning glass art pieces from a variety of objects in Vetro's Fine Art Gallery. From exquisite sculptures to elegant vases and captivating decorative pieces, our gallery showcases a breathtaking array of glass art. Whether you're an art enthusiast or simply seeking a delightful experience, our friendly and knowledgeable staff are here to guide you on this captivating journey. Discover the beauty and boundless possibilities of glass blowing as creativity takes shape before your eyes. We can't wait to welcome you to our gallery soon!
---
Address & Gallery Hours
Vetro Glassblowing Studio & Fine Art Gallery
701 South Main Street, Studio #103
Grapevine, TX 76051
(817)251-1668
Regular Hours: January – October
Tuesday through Saturday from 10:00 AM – 6:00 PM
Winter Hours: November – December
Hours vary due to events. Please click the button above for our hours.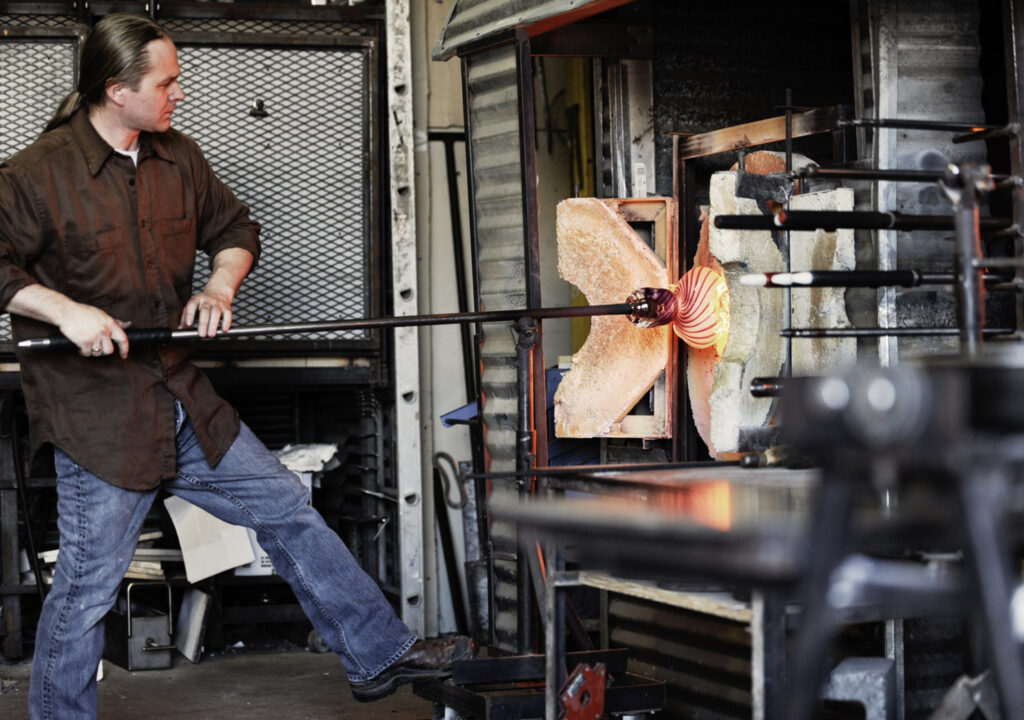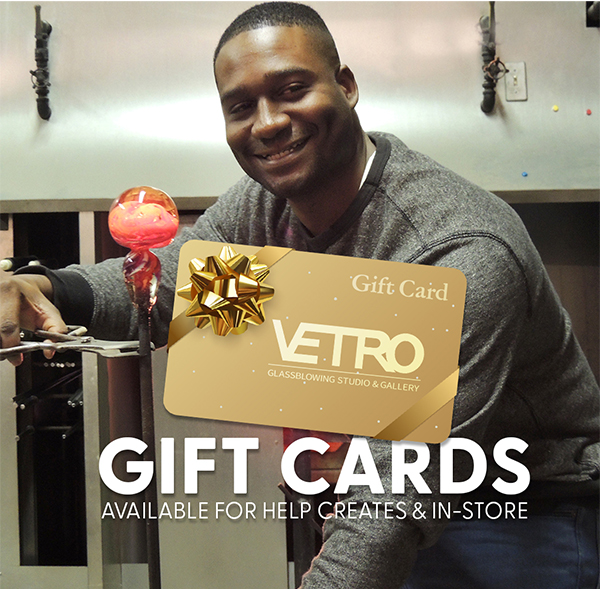 ---
Parking Options when City events occur in Vetro's parking lot:
Vetro's parking lot is typically closed down during the months of November and December, the first 2 weeks of October as well as Grapevine festivals.
We are looking forward to your visit to the glassblowing studio and gallery! The four closest locations to park while visiting Vetro are…
701 South Main Street, Grapevine, TX 76051

Four dedicated parking spots for Vetro customers in November and December.

Parking Fee: None

ADA accessible
636 South Main Street, Grapevine, Texas 76051

Parking Fee: None

ADA accessible
410 West Dallas Road, Grapevine, Texas 76051

Parking Fee: None
255 East Dallas Road, Grapevine, Texas 76051

Parking Fee: Yes

ADA accessible
TEXRail station and ride to Grapevine/Main Street Station for a short walk to Vetro Glassblowing Studio and Gallery.

705 South Main Street, Grapevine, Texas 76051
120 E. Northwest Hwy, Grapevine, Texas 76051

215 Jenkins St, Grapevine, Texas 76051

215 S. Church St., Grapevine, Texas 76051

221 W. Texas St., Grapevine, Texas 76051

210 W. Worth St., Grapevine, Texas 76051

115 E. Worth St., Grapevine, Texas 76051