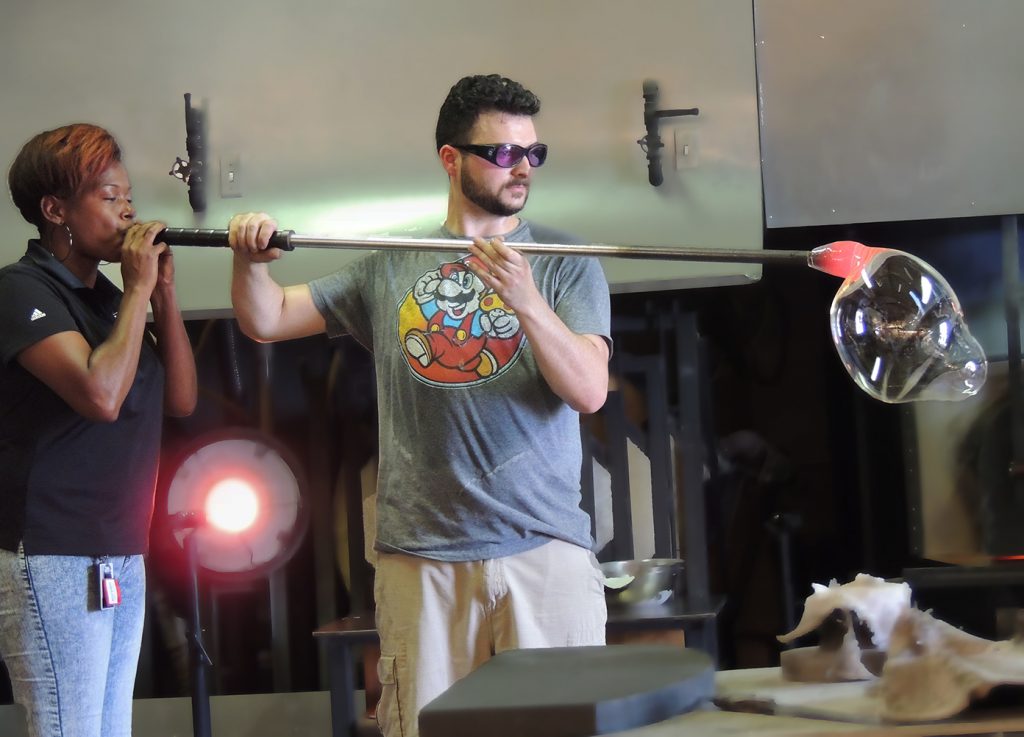 GET FIRED UP!
Are you looking for an exciting, unforgettable hot glass party experience?
Flames, hot furnaces, and beautiful delicate art is the ambiance you need for your sizzling party. Why not have a private event at the hottest spot in Grapevine?
Vetro's Party Package is ideal for friends, special group occasions, and families! Get adventurous and creative with your family or friends during our unforgettable hands-on glassblowing events! Have you always wanted to experience working with molten glass? Let Vetro help you plan an exciting experience that will mark a lasting impression, where participants can each create a piece of glass artwork. We can accommodate groups of various sizes. If your group is over 20, please contact the Event Manager.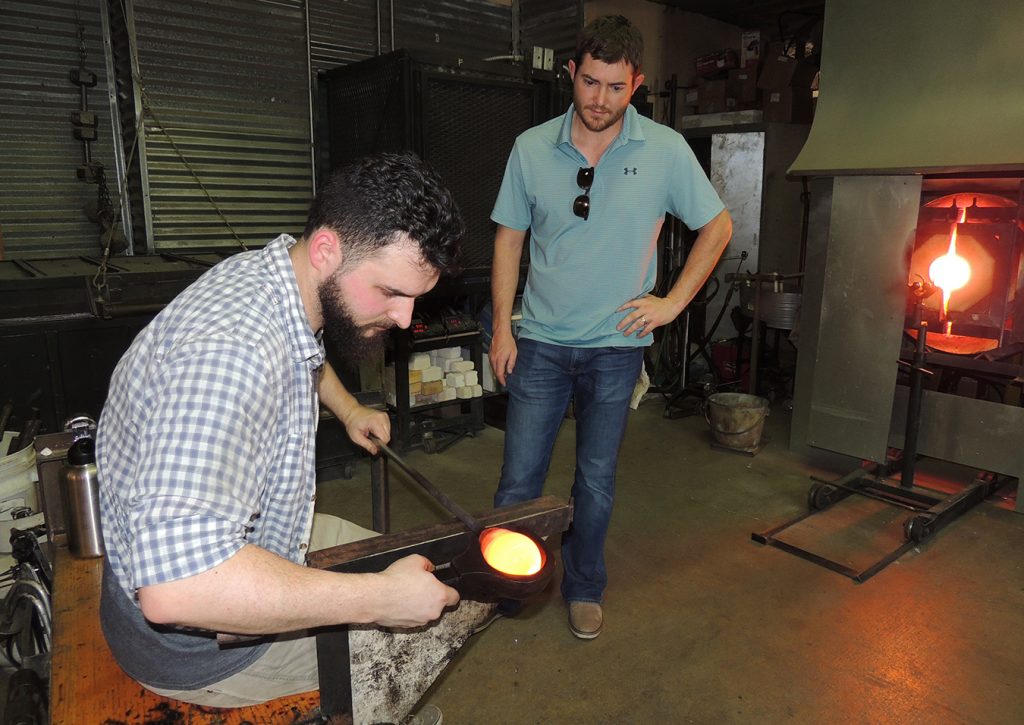 Extreme Party Experience Includes
Each Participant will be given the opportunity to create their very own glass piece while working with the glassblower. The Participants will:
Choose from a selection of 5 color mixes
Apply your own color to the hot molten glass gather
Twist your color to create your own personalized design (12+yrs)
You heat the color in the 2,000-degree furnace (12+yrs)
You stay by the Glassblowing Artist while they blow and shape your artwork
Your artwork can be shipped to you the next business day following your event date for an additional fee.
You are also welcome to pick up your glass art glass in person the following business day after 3:30pm, or within 5 business days from event date.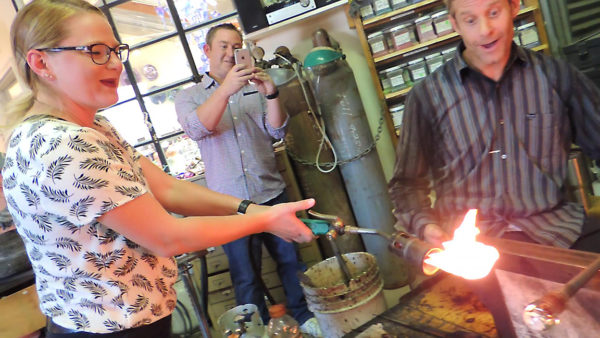 ---
Please Note
Due to the nature of glass, there is a possibility that a participant's glass art piece could break or crack during the cooling process. If this happens, the participant will be notified by email and will have three different options:
You may choose from the Help Create color mixes and your artwork will be created for you.
You can choose the same style of art glass piece from Vetro's Gallery.
You can schedule a time to come back to the Vetro Glassblowing Studio and re-make your art glass piece!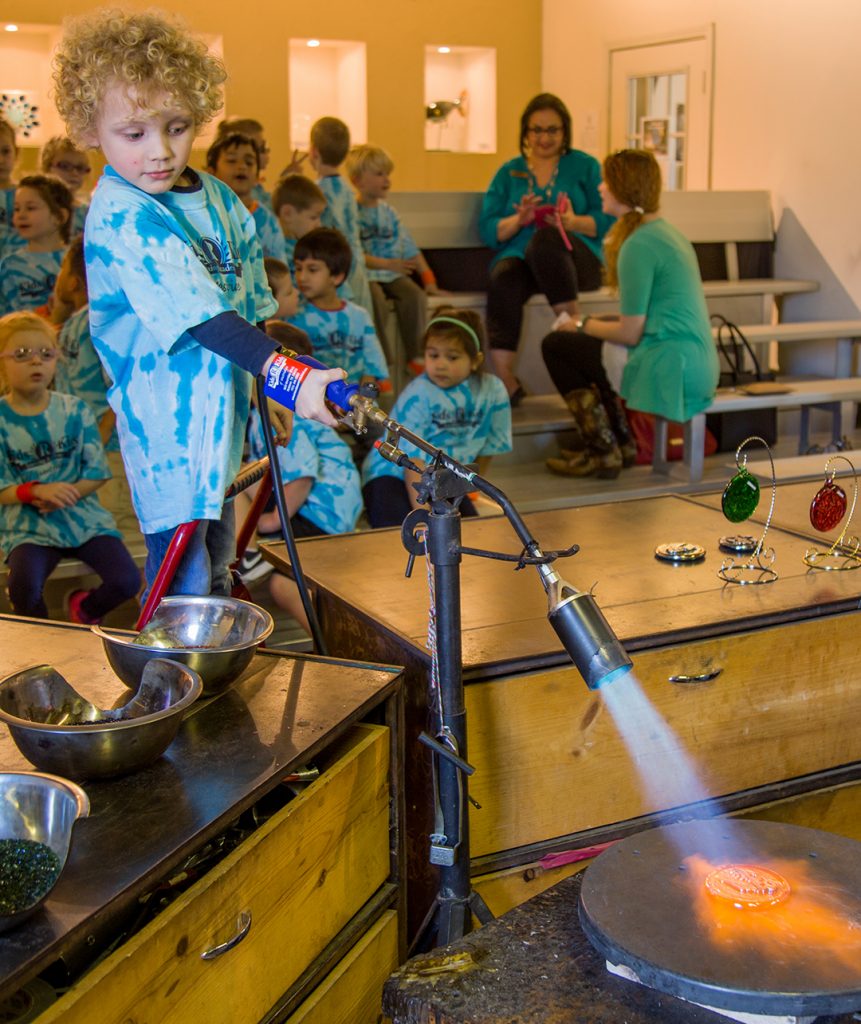 Notes & Details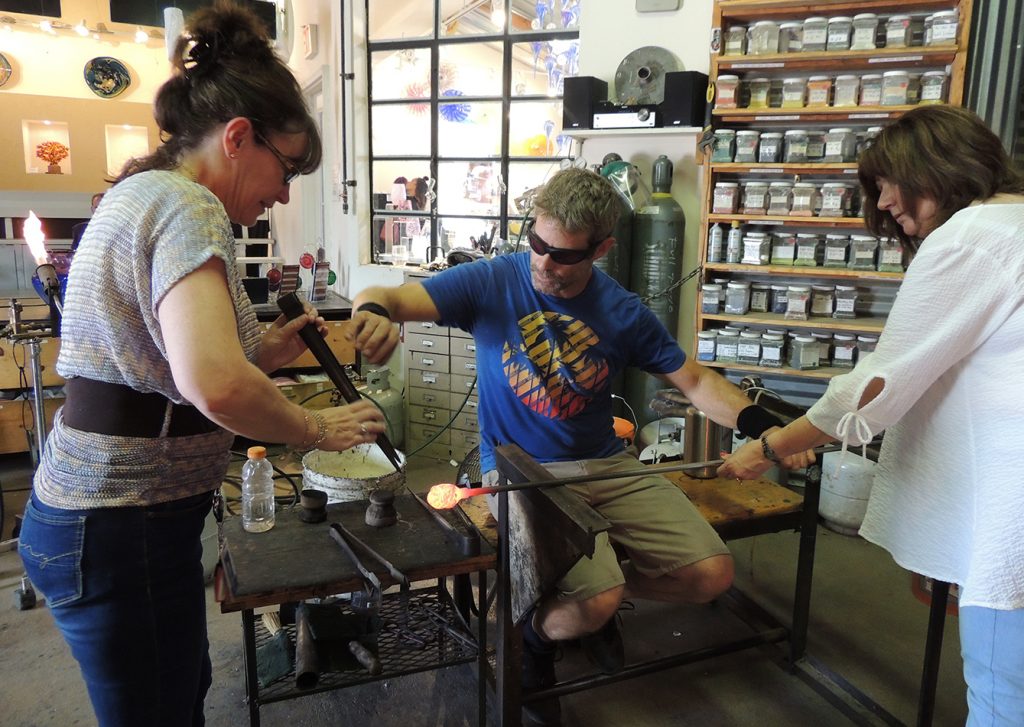 To book your event, Vetro requires a down payment.
All art pieces will be name labeled and individually packaged after 3 p.m. the next business day.
Gratuity is appreciated but is not expected.
Bleacher seating is available.
Catering is encouraged but Vetro does not provide or coordinate catering. Liquor beverages are allowed and IDs will be checked.
What to wear: cotton clothing, closed-toe shoes, hair pulled back securely, sunglasses (if needed)
Cancellation policy:
If you fail to notify us within 10 days prior to your event date, your payment will be NON-REFUNDABLE.
Rescheduling needed: must complete Online within 10 days before your event date.
Cancellation needed: must notify before 10 days of your event date for a refund.
No-shows will NOT be able to reschedule or receive a refund
We have hosted hundreds of private events including from a number of big brand names including: