The possibilities are endless with Vetro Art Glass! Send us your ideas, inspiration images, or color likes and we can create that perfect something just for you or your project. We welcome residential and commercial projects in states near and far! Get in contact with us to get started on your project.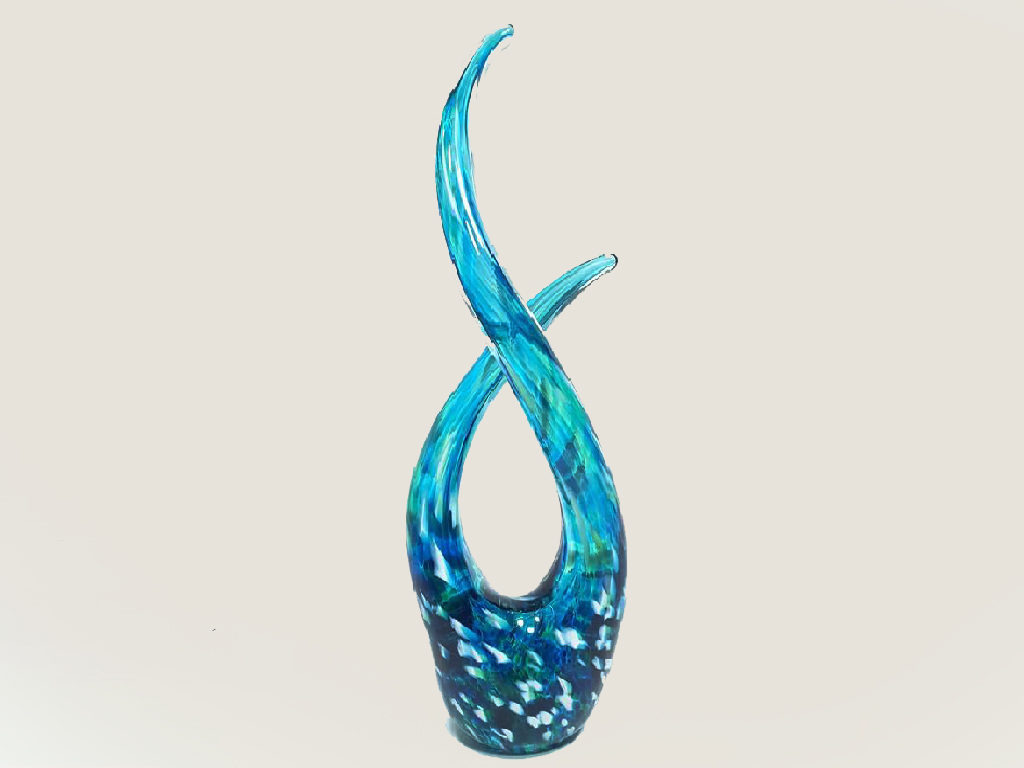 Unity Vessels
A symbolism of love, unity, and the start of a new beginning.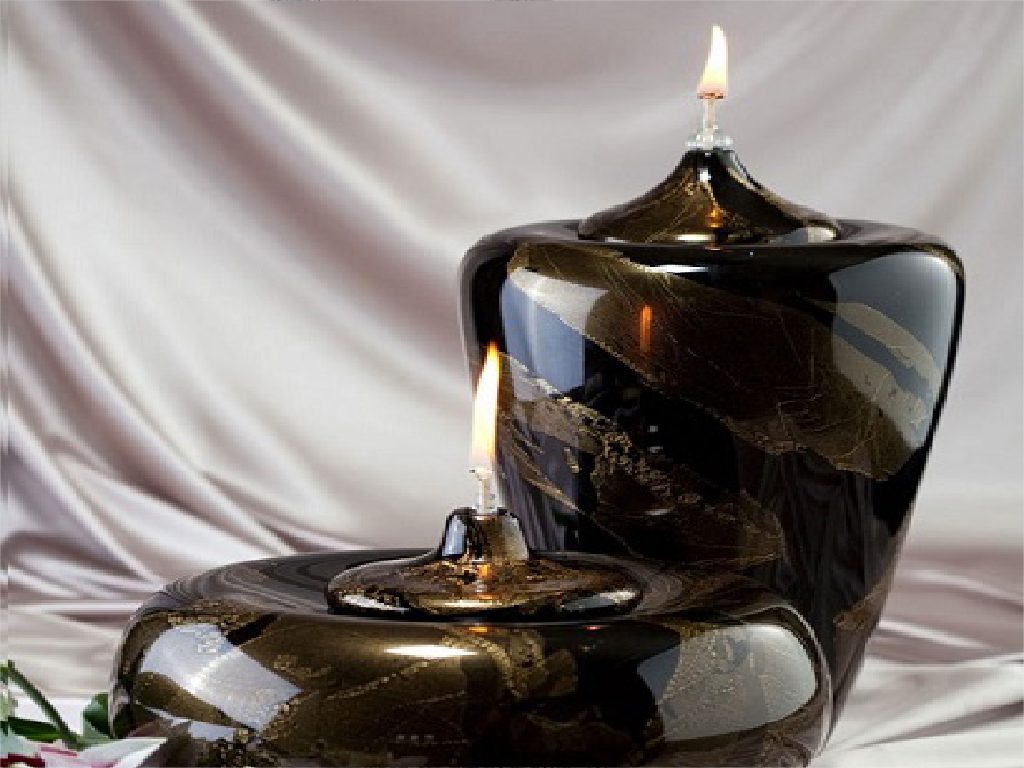 Memorial Vessels
In remembrance of your loved one; honor their memory.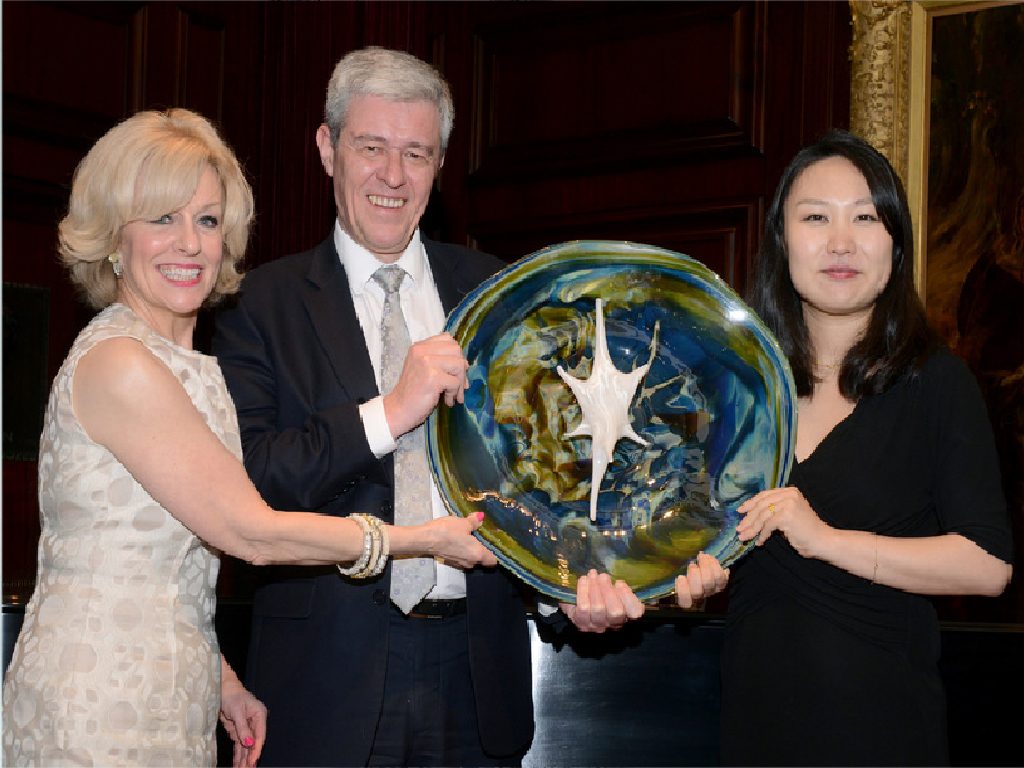 Awards
Show your appreciation with a unique art glass reward.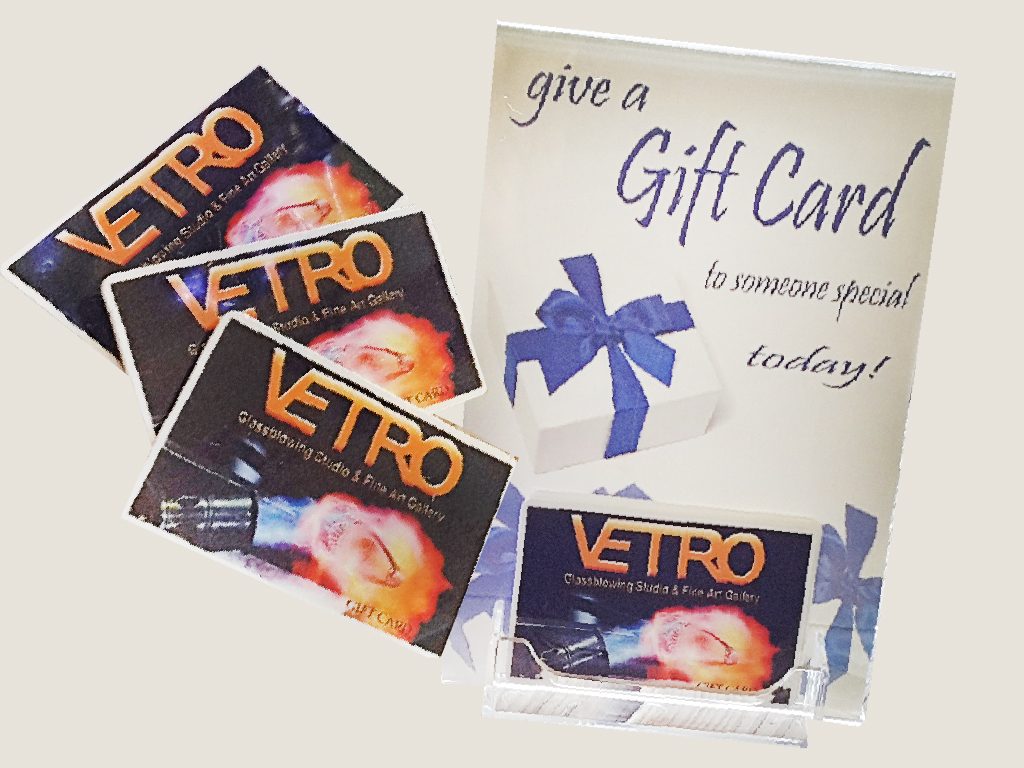 Give a Gift Of Glass with a Vetro Gift Card.
---
Chandeliers
Breathe a new light into your decor with a radiant chandelier. It is the perfect piece to illuminate the area you desire with a sweepingly energetic look. These hand-blown designed gems will enhance any treasured home or commercial space.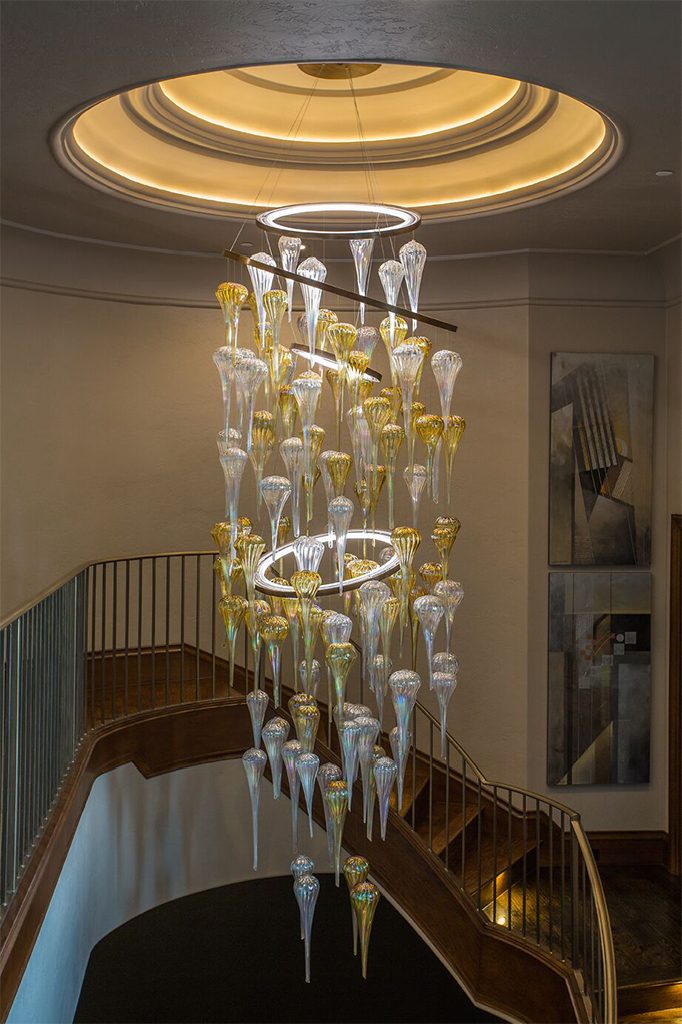 Lighting
Vetro Art Glass Pendant Lights and Sconces add a unique sophisticated touch to any location. Hand-blown light pendants enhance and provide your space with a new outstanding personality. Their form, color, and texture speak for themselves.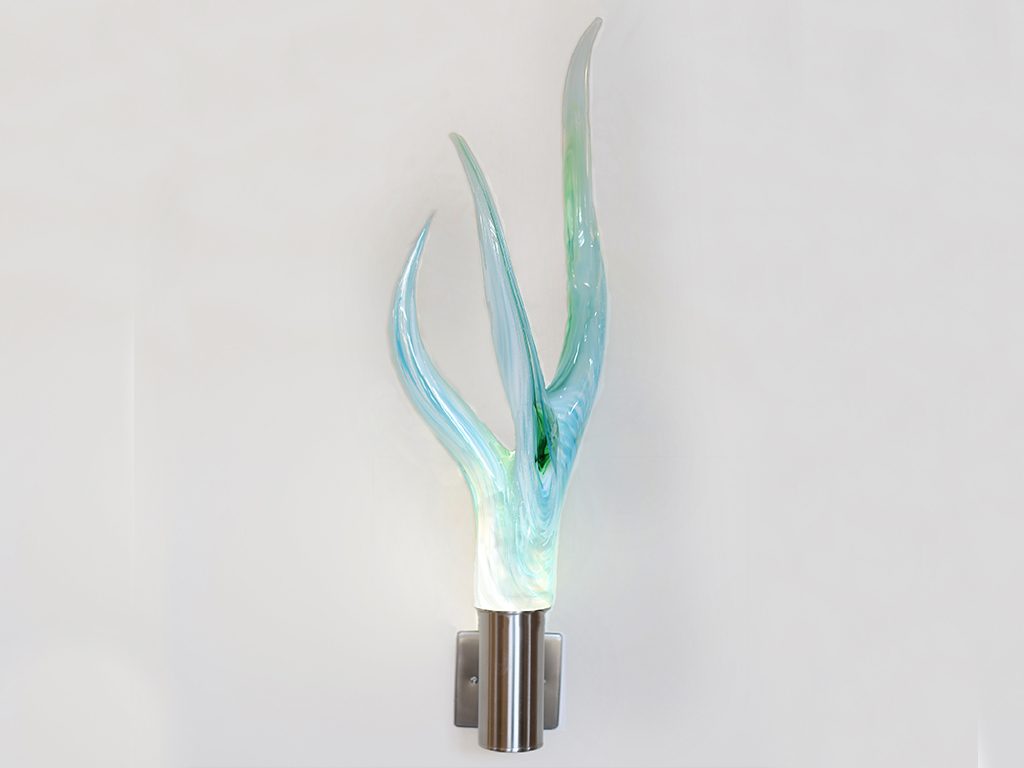 Installations
Vetro specializes in the integration of hand blown glass art installations within architectural spaces. We are passionate about complimenting the space and engaging the viewer. We understand the complexities of fundamental building construction and the need for proper communication between consultants.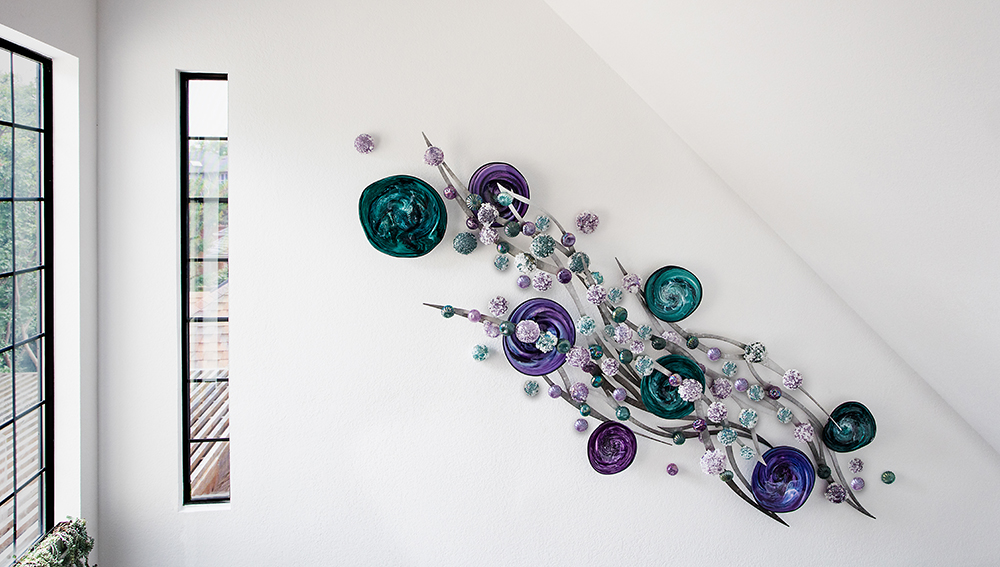 Glass Art
Vetro unique glass art is destined to inspire, therefore, allow your imagination to come to life. Bring the wildest ideas and Vetro's professional hand-blown workmanship will surely bring it together.