Glass artist David Gappa founded Vetro in 1999. During that time, Gappa cultivated a team of glass artists who perform their art of glassblowing in Vetro's state-of-the-art working studio. The studio and attached fine art glass gallery are located in the historic district of Grapevine, Texas. In addition to creating fine art glass, Vetro artists enjoy educating the public about this ancient art form through live demonstrations. Simultaneously, Vetro's friendly and inviting gallery staff creates a relaxed and comfortable gallery atmosphere in which to browse and shop.
While the facility is located in North Texas, the art has spread across regions. Since its inception, Vetro's glass has found its way into the hands of art collectors, corporate designers, museum curators, celebrities, and leaders of state worldwide. With an ever-expanding repertoire of original art glass designs combined with innovative glassblowing techniques, the Vetro team is always presenting to the public a profoundly stunning and dynamic portfolio.
The Vetro Team is a collection of highly-skilled glass artists and customer-service-driven gallery personnel. Their passion for the art of glassblowing is what makes the working studio and gallery alive with energy and endless creativity.
---
David Gappa – Founder, Glassblower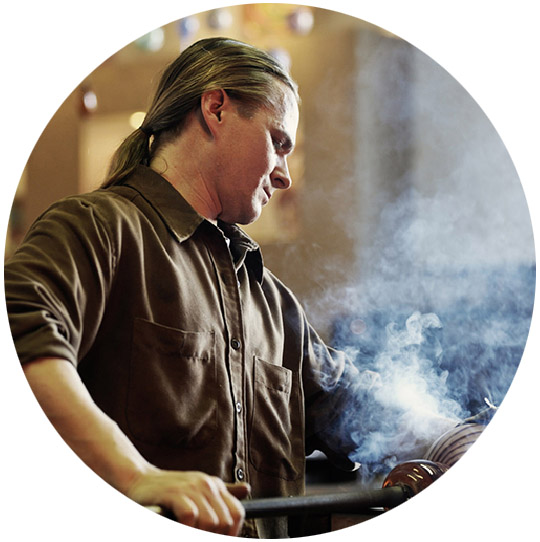 A native Texan, born in Fort Hood and raised in Fort Worth, David Gappa discovered and embraced his love of art from a very early age, spending countless hours exploring his creative talents and honing his skills in numerous artistic mediums … painting, sculpting, sketching and drawing to name just a few. As a young adult, he spent over a year in Europe studying these various mediums of art and a significant amount of time in Murano, Italy with the glass artisans.
Gappa earned a Masters of Science in Architecture from the University of Texas at Arlington, graduating Salutatorian of his class. During his studies at UT, he embarked on his passion for glassblowing while assisting with the founding of the university's glassblowing program and participating in the glassblowing elective for two years. Thus began his vision of opening Vetro Glassblowing Studio, which came to fruition in May of 1999. Since then, Gappa has continued learning through intense workshops, conventions, traveling artisans, private study, and directly from the masters themselves including Martin Janecky, Ross Richmond, Afro Celotto of Italy, and Kenji Ito of Japan. It is through his continuous studies, the building of relationships with artists, the exploration of design, the growth and development of his team, the creation of his art, and the presentation of that art to the public that Gappa strives to serve others. It seems that the closer he comes to achieving this calling, the more there is to accomplish.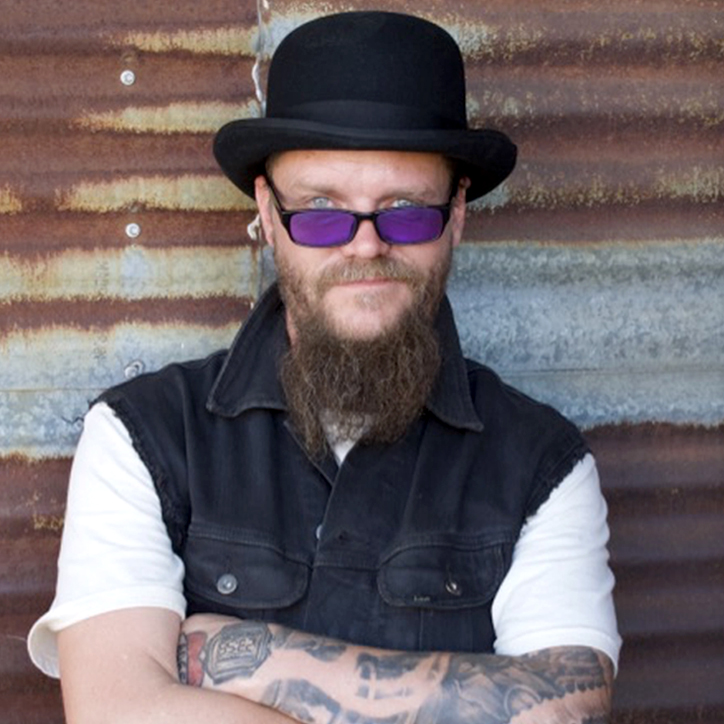 Jorma Rahja – Studio Manager
Jorma Rahja was born and raised in northern Finland, where he served in the military and was able to earn a degree in ceramics. While obtaining his ceramics degree, Jorma was able to experiment with art glass which captivated his heart. With the desire of learning more about glassblowing, Jorma continued on with his education and attended the renowned Riksglasskolan in Orrefors, Sweden. Soon Jorma found himself traveling to several countries and working in studios all over the world. In 2012 Jorma moved to the United States where he worked as a freelance glassblower, as well as a studio manager for many different studios around the country. In late 2018, Jorma received an offer to join the Vetro Glass Team and has relocated permanently to Grapevine, TX where he regularly dazzles the team, students, and guests with his glass skills and stories from his travels.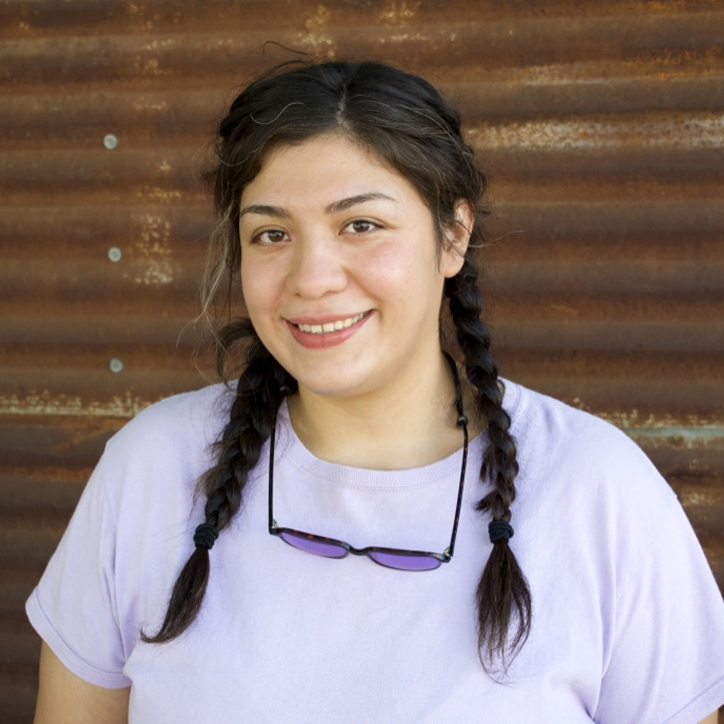 Erika Espinoza – Glassblower & Glassblowing educator
Erika Espinoza grew up in Dallas, TX, and is happy to be back in Texas as our newest glassblower. Never one to shy away from a challenge, Erika took a glassblowing class that she found on Groupon, and her fiery passion for glass was born. She then went on to complete a Bachelor's in Fine Arts Degree with a concentration in glass from the University of Texas at Arlington. Right out of college she started as manager of a studio in Hollywood, Florida. There she was in charge of training everyone in the studio as well as all the glassblowers that were to be journeying on cruise ships in the area. Erika is excited to use her training and glass skills to cultivate an exciting and unforgettable experience during our Community Help Create Events.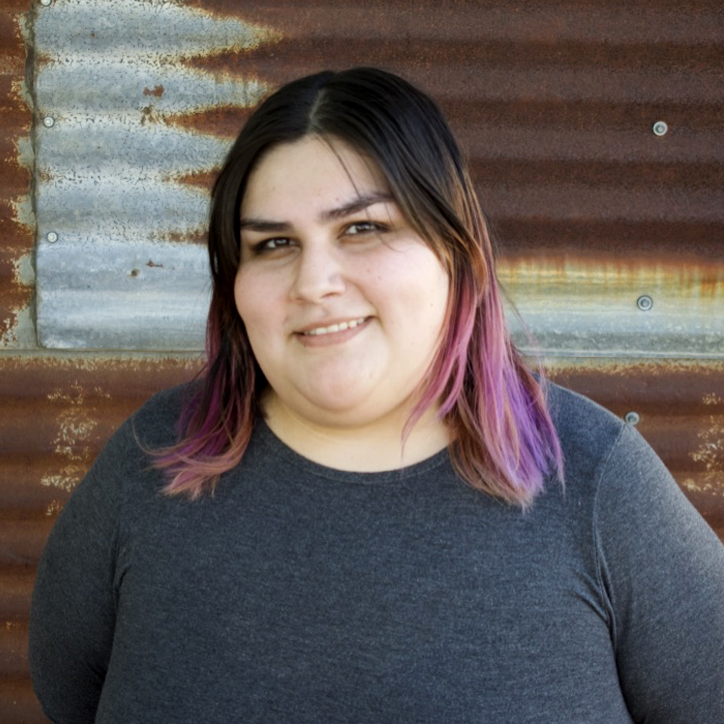 Lupita Ramirez – Gallery Manager
Lupita Ramirez has worked in retail management her entire adult life at various upscale boutiques. At the same time, she has pursued various artistic pursuits: she studied Digital Filmmaking and Video Production with a focus on writing and directing at the Art Institute of Dallas, became a licensed cosmetologist and part-time lash artist, and continually works to improve her skills in digital art and hand-embroidered portraits. Lupita will be drawing upon her management and visual art skills to manage and lead the gallery staff in maintaining and continually improving upon the standards that set Vetro apart, as well as the friendly and knowledgeable atmosphere that keeps guests coming back.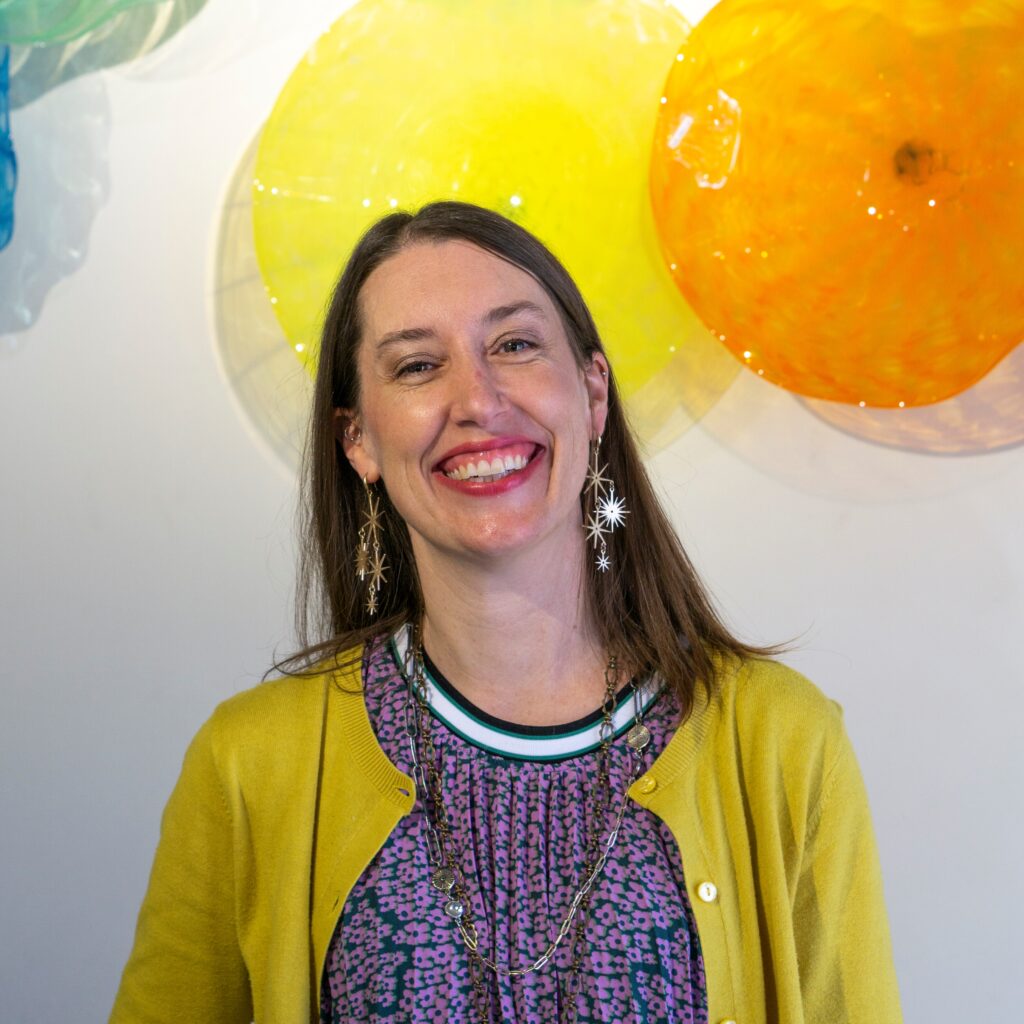 Shannon Shumate – Private Event & Custom Artwork Coordinator
After completing her Bachelors in Fine Arts with an emphasis in sculpture, Shannon came back to Dallas, where she worked at a bronze foundry until joining the Vetro Team in 2005. As Vetro's events coordinator, Shannon organizes private events for teambuilding and extreme parties for companies, special occasions as well as just families and friends to come to experience the art of glass. Drawing on her extensive art background and sculptural knowledge, Shannon works with clients to fulfill their vision for unique, custom art glass for any space or occasion.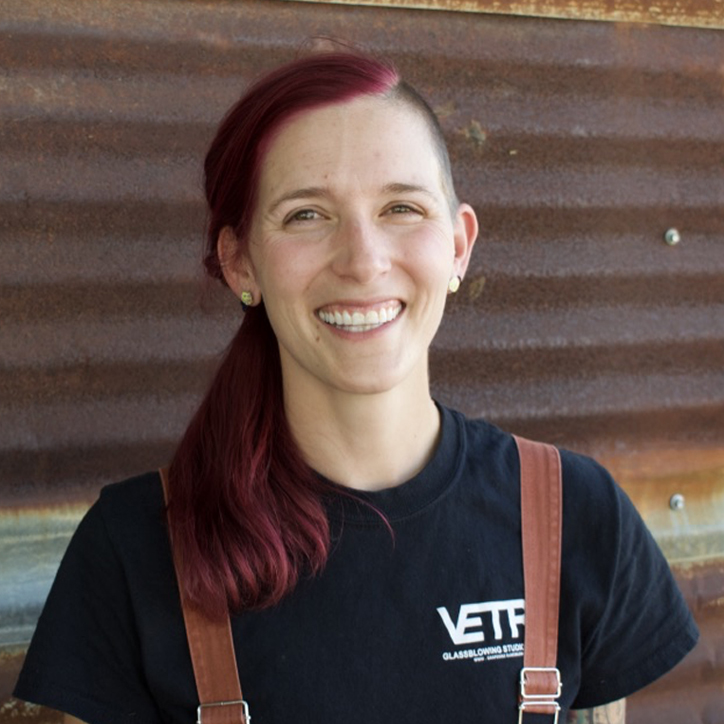 Shannon Powers – Shipping/Inventory Coordinator & Glassblower
Shannon is Vetro's Inventory Coordinator, Shipping Manager, and Glassblower. She comes to Vetro with an extensive background in Graphic Arts and is an experienced Creative Director with experience across print and digital mediums. But glass artistry is her passion, Shannon studied at Third Degree Glass in Saint Louis where she applied her love of abstract art to functional glassworks. A few years back, she bailed on the whole corporate thing to pursue her dreams in glass art and is super grateful to David and the team at Vetro for bringing her into a loving family. Also, just a heads up, she's ridiculously quick.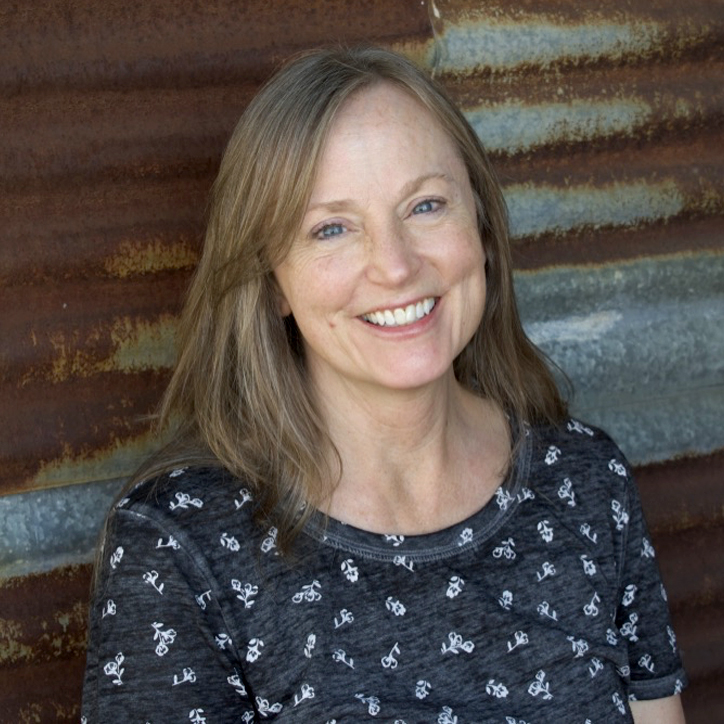 Mary Simon – Gallery Associate
Mary Simon holds a Bachelor of Fine Arts from the University of North Texas, College of Visual Arts and Design. She works with many different mediums to create artwork that reflects the many places throughout the world where she has lived and traveled with her family. Mary is obsessed with: her family and friends, continually learning and growing as an artist, traveling, chocolate, coffee, hockey, and every shade of blue. She is inspired by the artistic atmosphere at Vetro and enjoys helping customers find the perfectly unique art glass.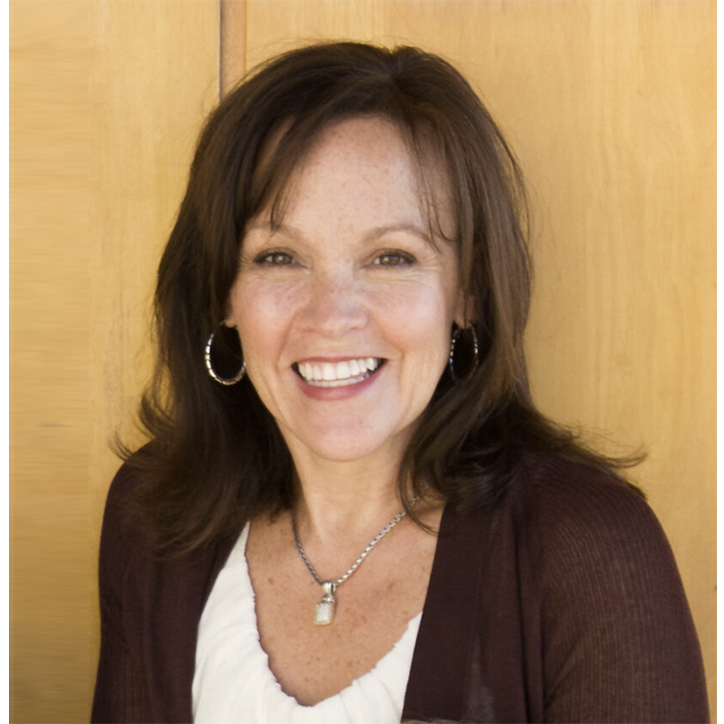 Donna Palmersheim – Social Media & Graphic Design Coordinator
Donna knew from a young age that she loved visually creative activities, so pursuing art and design as a career seemed a natural choice. After earning a Bachelor of Arts in Graphic Design, she spent the next 15 years creating a wide variety of both print and motion graphic designs that included commercials, show promos, and corporate communications media for design groups and post-production companies. She remembers working at Paramount Pictures and watching Star Trek: Voyagers characters come out for their breaks in full costume. She now works as a studio artist at the Holder Dane Gallery and Art Studio and continues to thrive among other artists here in historic downtown Grapevine where there is also no shortage of interesting characters. Donna joins us at Vetro to manage our social media platforms as well as preparing video and graphic design assets to continually elevate our standards and connection with our community.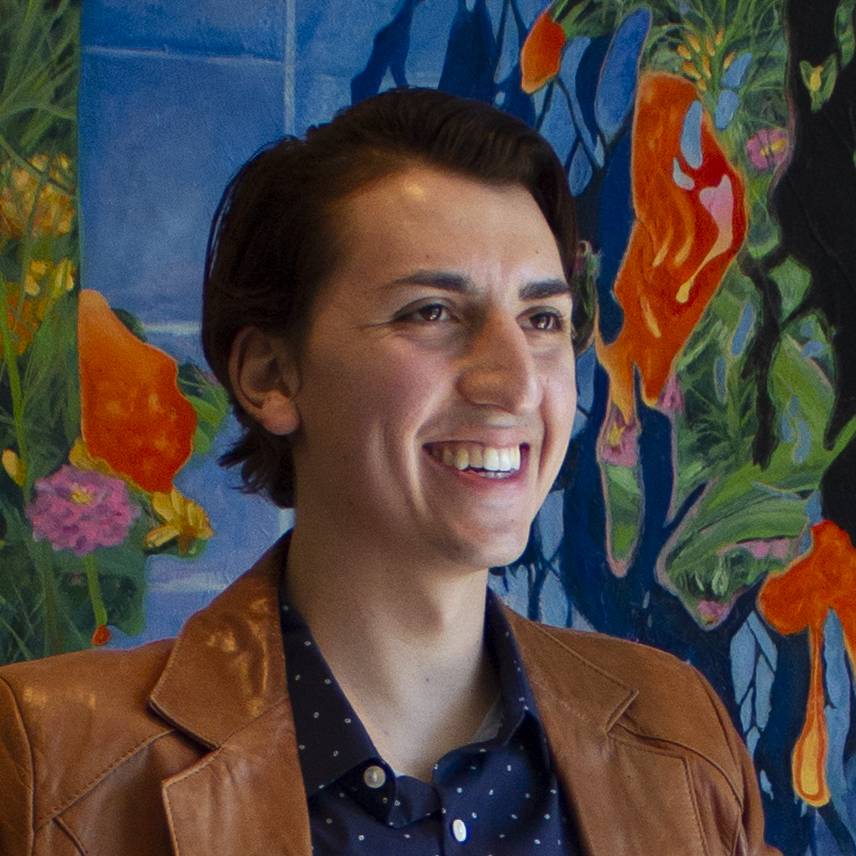 Thomas Flynn II – Media Coordinator
Thomas Flynn II is an acrylic painter as well as the Media Coordinator and graphic designer for Vetro. Using his practical marketing skills developed over the years working in Dallas' luxury interior design industry, he coordinates both Vetro and Gappa Glass advertising efforts over print and digital media in publications nationwide. His biggest strength as a marketing consultant is the ability to dive deep into the research of the company and being able to identify and cater to their desired market with an implementable brand strategy.