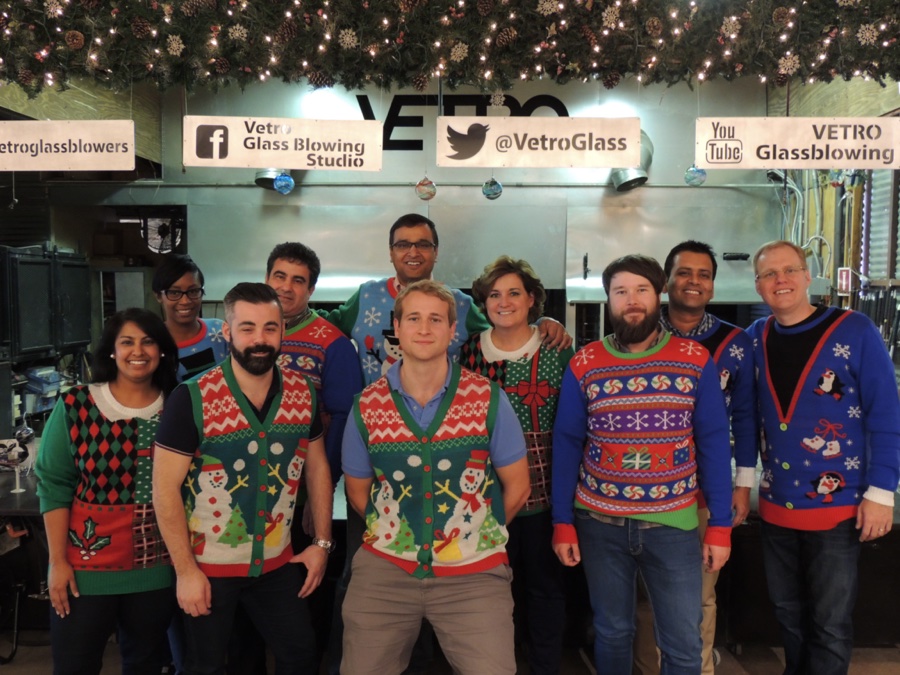 Enjoy a great teambuilding opportunity with your family or company! Help create unique ornaments or Snowmen as a group – Spots are limited, sign up today!
REGISTER BEFORE AUGUST 20 for PRIORITY BOOKING!
Available Dates: November and December 2023
Click the image to Register
---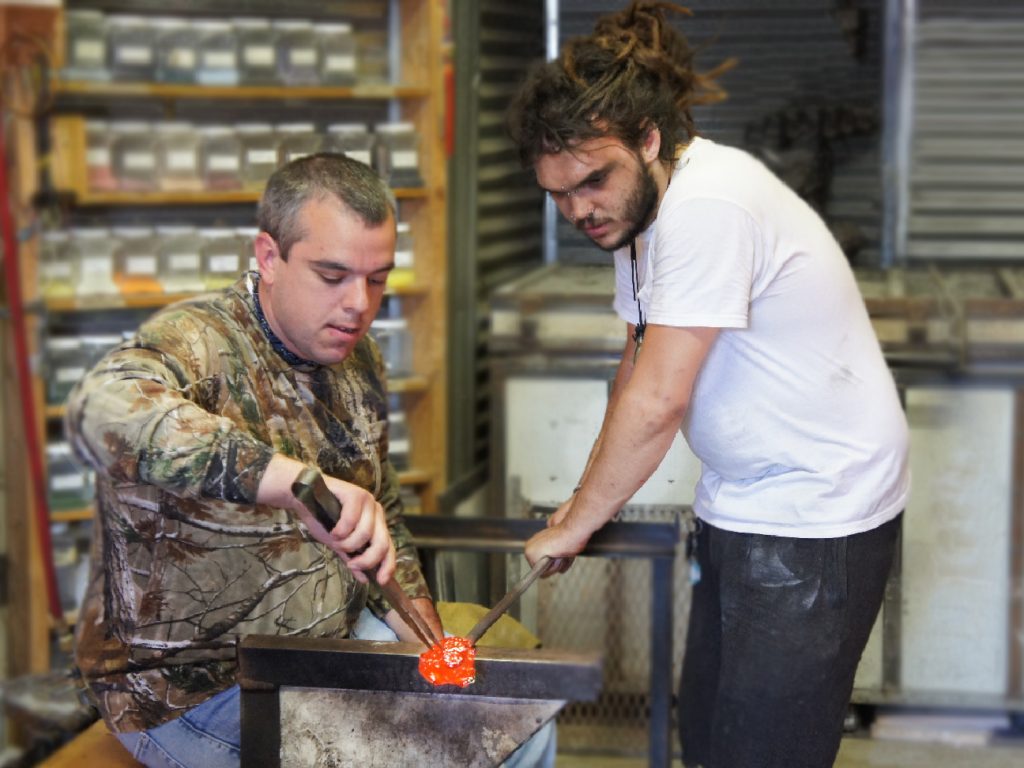 GET YOUR TEAM FIRED UP!
Work together in front of a 2,400° F furnace and ignite your team's blazing cooperative talents with molten glass. With torches and a gather of molten glass, your team will be faced with one hot challenge. What better way to trust, listen and learn than in the midst of a thrilling experience? Our Glassblowing Artists will guide your team to know what it takes to create a unique piece of art.
We can accommodate groups of various sizes. Please reserve your event and the Event Manager will contact you to schedule your time and date.
---
Experience Includes
Each Participant will be given the opportunity to create their very own glass piece while working with the glassblower. The Participants will:
Choose from a selection of 5 color mixes
Apply your own color to the hot molten glass gather
Twist your color to create your own personalized design (12+yrs)
You heat the color in the 2,000-degree furnace (12+yrs)
You stay by the Glassblowing Artist while they blow and shape your artwork
Your artwork can be shipped to you the next business day following your event date for an additional fee.
You are also welcome to pick up your glass art glass in person the following business day after 3:30pm, or within 5 business days from the event date.
---
Please Note
Due to the nature of glass, there is a possibility that a participant's glass art piece could break or crack during the cooling process. If this happens, the participant will be notified by email and will have three different options:

You may choose from the Help Create color mixes and your artwork will be created for you.
You can choose the same style of art glass piece from Vetro's Gallery.
You can schedule a time to come back to the Vetro Glassblowing Studio and re-make your art glass piece!
Artwork Pickup or Shipping:
All of the class options require the glass to cool overnight and are available for pick up on the next business day after 1:00pm, or you can have your art glass creations packaged and shipped to a specific address for an extra fee.  Vetro is typically closed Sundays and Mondays.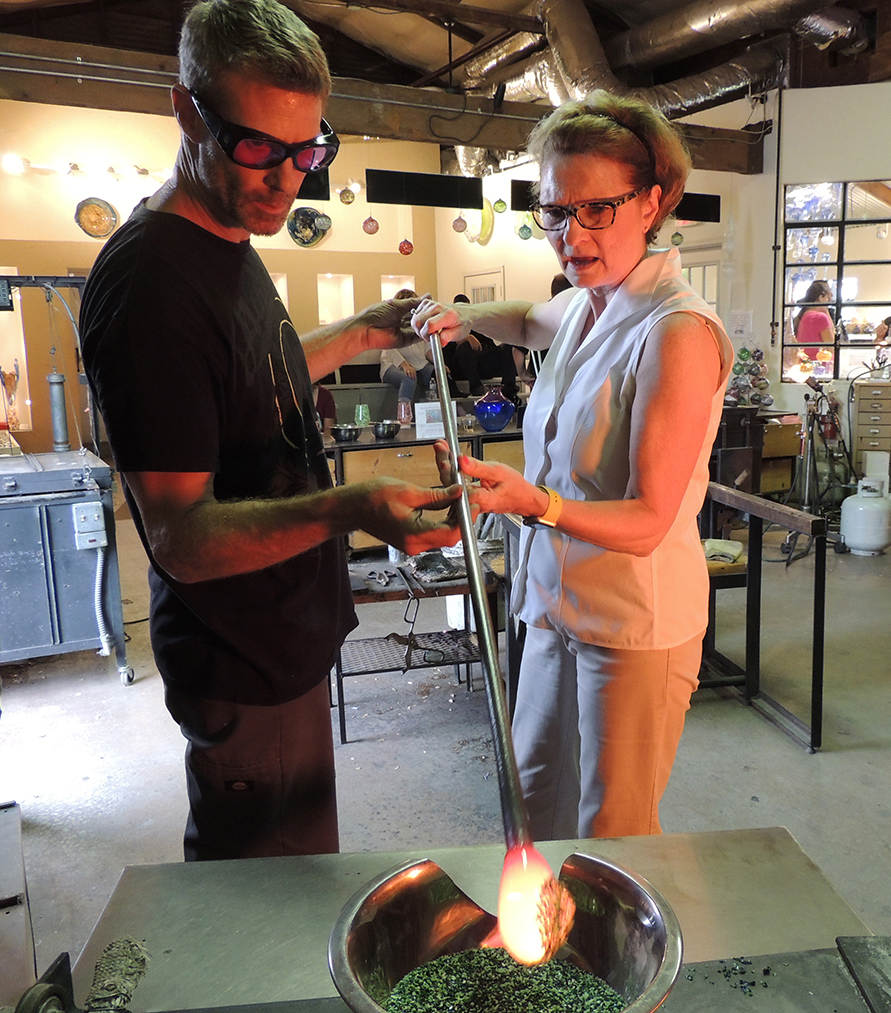 ---
We have hosted hundreds of private events including team-building from dozens of big brand names including: