Vetro has paired up with the GCVB to help promote Storyland: A Trip Through Childhood Favorites an exhibit held this summer at the Grapevine Tower Gallery.
Though this educational reading initiative Vetro hopes to encourage all young parents and children to check out one of our personal favorite children's books!
The image to the right is David Gappa, owner and lead glassblower reading to his son his favorite book, Elmer, The Patch Work Elephant.
This book has not only encouraged Gappa's son to start reading on his own at the very young age of four but has also inspired our glassblowers to create Glass sculpted Elephants.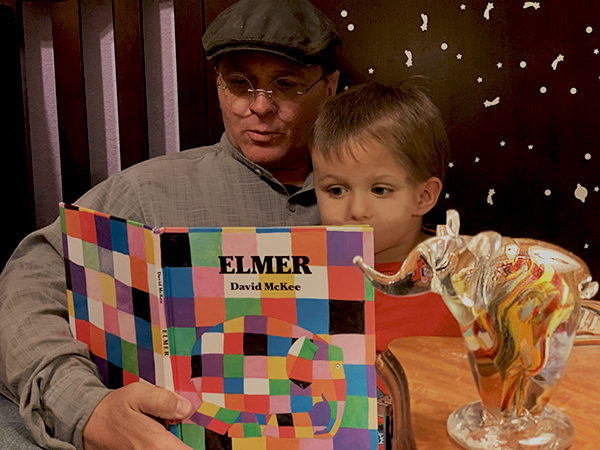 Read on for a bit more information about the Storyland: A Trip Through Childhood Favorites Tower Gallery Exibit!

Tower Gallery located inside the Grapevine Visitor Information Center | 636 S. Main St.
June 16 – September 20, 2020
$2 Admission. Under 12 months free. Tickets are available on the website and for sale at the Visitor Information Center. Pioneer Passport holders receive a complimentary admission ticket to exhibit.​
Storyland: A Trip Through Childhood Favorites™, presented by Target, was created by the Minnesota Children's Museum using a grant from the U.S. Institute of Museum and Library Services to create an exhibit that was early literacy-based and nurtured creativity and imagination in its visitors.
The Storyland exhibit contains scenes from favorite picture books, including:
The Tale of Peter Rabbit
The Snowy Day
Chicka Chicka Boom Boom
Abuela
If You Give a Mouse a Cookie
Tuesday
Where's Spot?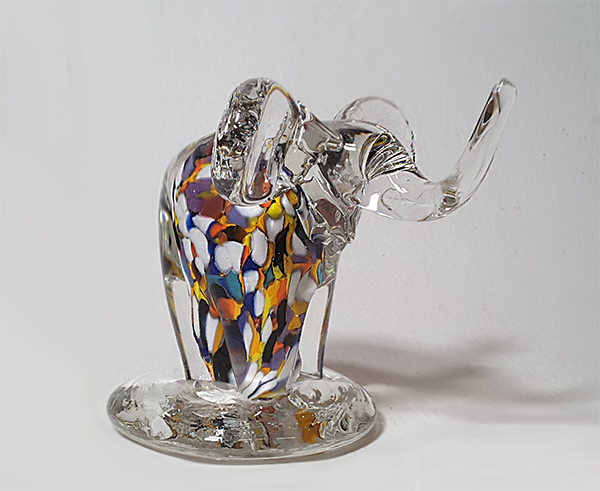 Be sure to Visit Vetro and the GCVB this summer right here in the heart of Grapevine, Texas! Where elephants like this one and many more will be on display along with a copy of this amazing book, until September 15, 2020!
Click Here to Leave Comments or Ask Questions