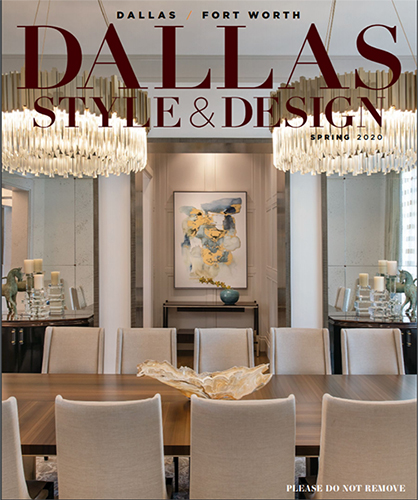 Dallas Style & Design's Mission, "It is our mission to provide editorial excellence in the coverage of luxury home design." Here at Vetro, we feel they do an incredible job of succeeding in their mission through the presentation and design layouts that continually feature world-renowned artists such as David Gappa!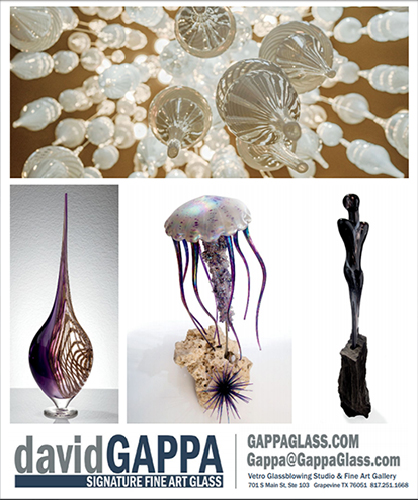 In this issue, you are invited to see David Gappa's Signature Fine Art Glass Installations, Vases, and Sculptures! These stunning, luxurious artworks are sure to look amazing in your home, or office!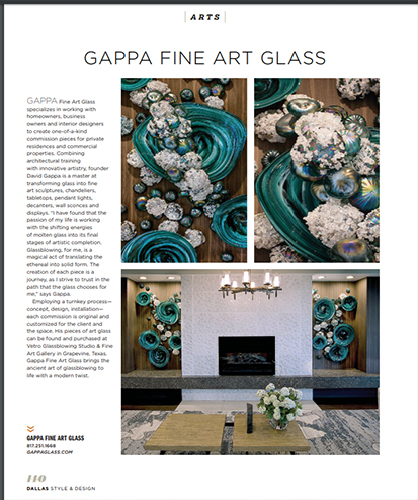 Dallas Style & Design Editorial Showcase
The design-centric editorial also showcases the leaders in furniture, home décor, and art installations!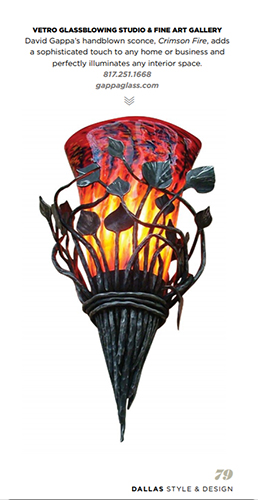 Dallas Style & Design is a quarterly publication and one of the leading design magazines covering the Dallas-Fort Worth area.
Click Here to Leave Comments or Ask Questions