We have fired up our furnace for the Fall Season – join Vetro in celebrating the cooler weather with fire, flames, and handmade glass pumpkins.
Located at the heart of historic Grapevine, Vetro is a hidden gem like no other. In our state-of-the-art facility, you can watch master glassblowers practice this ancient art form with new appreciation of seeing the whole process start to finish. With our Help-Create events, kids (ages 12+) and adults can help create stunning pieces of custom glass art to take home and cherish for a lifetime!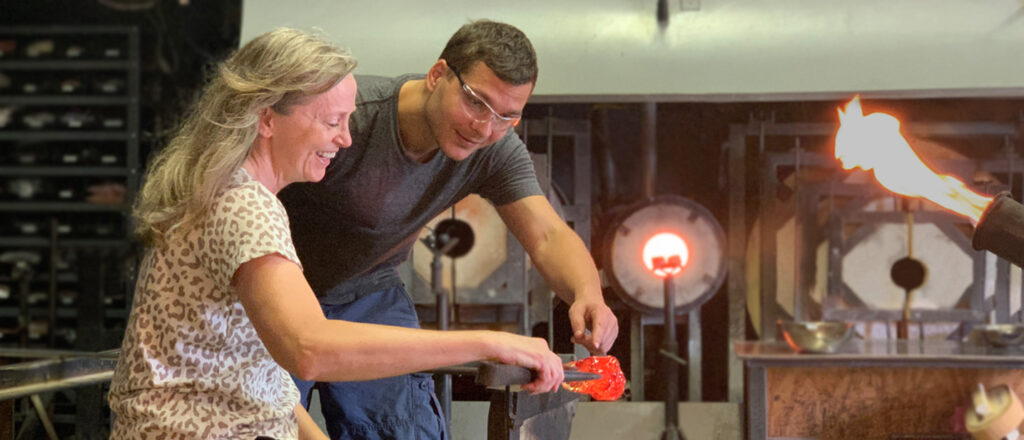 In order to create your own custom pumpkin from hot molten glass, each participant will be partnered with a talented Vetro Glassblower to ensure a fun and safe experience. You then pick the colors, and will help bring a unique piece to life. Feel free to stay and watch the other Help Create Artists in the hot shop, or view the art glass creations that your Vetro Glassblowing Instructor has created. Make a memory and make art with us at Vetro!
Subscribe and stay tuned for new art installations, holiday fun, and special events coming soon to Vetro! You don't want to miss it.
Click Here to Leave Comments or Ask Questions