Do you want your own unique Stemless Wine Glass, but do not want to be out and about?
Here is what you can do!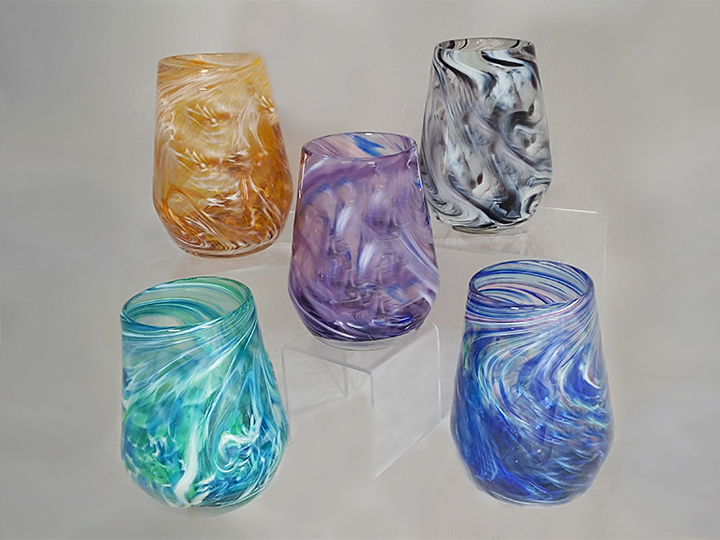 Signup for a timeslot
Call the gallery at 817.251.1668
Let us know what color you would like
Our Glassblowers will create it for you and shoot a video of your artwork coming to life!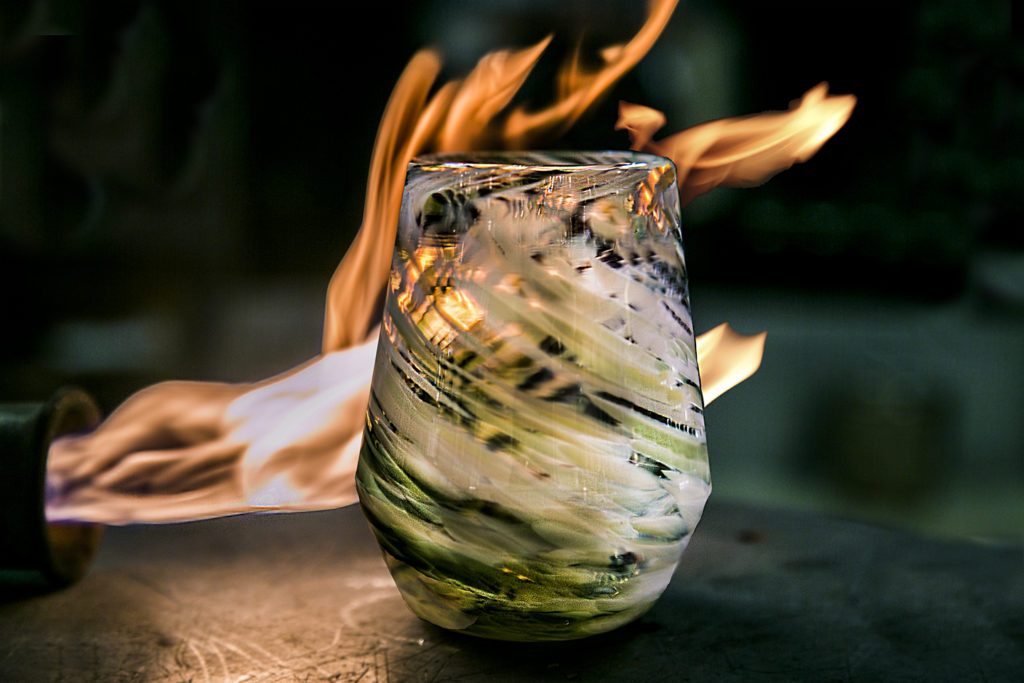 This Year drink in style! Come and assist our glassblowers as they create your hand-blown Stemless Wine Glass, color designed by you. These Stemless Wine Glasses are sure to make your events completely personal and unique.
Pricing: Stemless Wine Glass Help Create $65.00 (plus tax) per glass piece
Reservations are required!!!
To Register Click on the link below:
The Process:
Register online, pre-pay for your booked time slot.
Come out to Vetro Glassblowing Studio 15 minutes prior to your reservation time to sign your waiver.
Choose from a selection of 6 color mixes
Apply your own color to the hot molten glass
Twist your color to create your own personalized design
You heat the color in the 2,000-degree furnace (14+yrs)
Mold Form the shape of your glass
Paddle Base forming the shape of the lip of your glass
You stay by the artist while he/she blows and shapes your Stemless Wine Glass
Pick up your artwork the following business day after 3:00 p.m.
The gallery is open Tuesday – Saturday 10 a.m. – 6 p.m. and closed Sunday and Monday or you may have it shipped for an additional fee.
Important to Note:
Pieces made on Saturday can be picked up after 3 p.m. the following Tuesday or any other day during Gallery hours; the glass pieces must cool for at least 24 hours.
Due to the nature of glass, there is a possibility that your glass art piece could break or crack during the cooling process. If this happens, we have three different options: (1) You may choose out of the Help Create color mixes and your artwork will be created for you. (2) You can choose the same type of art glass piece form Vetro's gallery; (3) You can schedule a time to come back to the Vetro's Studio and re-make your art glass piece!
Kids of all ages welcome to observe; under 18 must be accompanied by an adult.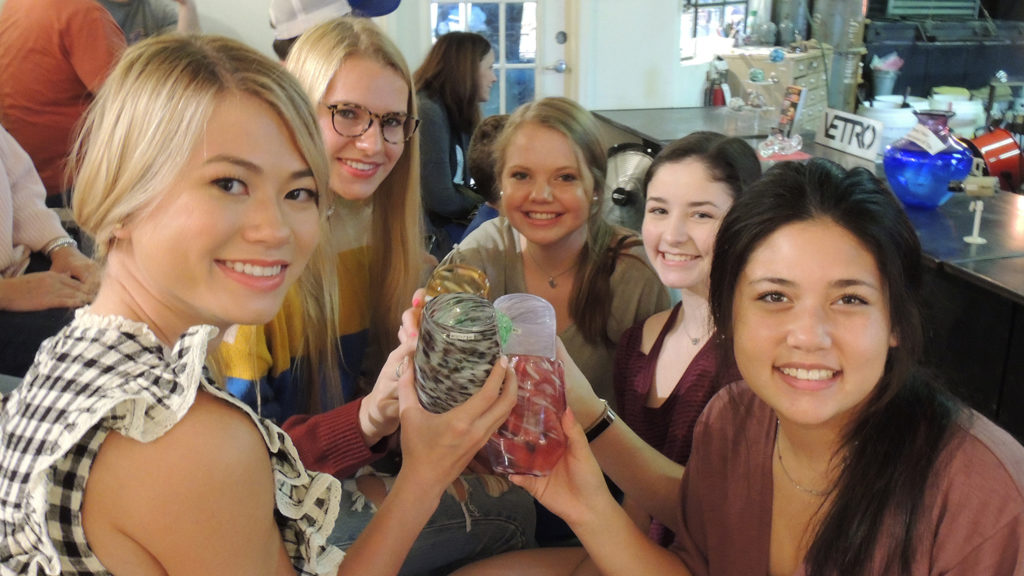 What to Wear/Bring:
We recommend all clothing to be cotton
Closed-tipped shoes (i.e. tennis shoes)
No billowy sleeves
SunGlasses if your eyes are light-sensitive
Long hair should be pulled back securely
Cancellation policy:
Should you need to cancel, we must be notified by 10 a.m. the day BEFORE your reservation. A Processing Fee of $10.00 will be deducted from each of your time slots for your refund. Should you need to reschedule, a $5.00 processing fee will apply to each time slot. Time slots for creating glass are limited because of the space we have in the annealers. We want to make it fair to all our glass loving patrons.
Please keep in mind that all notifications after 10 a.m. the day before your scheduled date are non-refundable and will not be rescheduled.
Should you miss your appointment, you may contact the gallery and let our studio staff know the color you would like to choose out of the Help Create color mixes and your product item will be created for you.
GALLERY EXPERIENCE:
Browse and shop from a wide variety of Vetro Studio created Stemless Wine Glasses that can add an element of elegance to your special occasion or event, perfect for entertaining or a quiet relaxing evening in. Don't forget, Vetro also offers a wide verity of one-of-a-kind, hand-made Texas Glass Souvenirs.